About Tallinn
Famous primarily for its 13th century walls and the Old Town, Tallinn still has more to offer than just medieval charm. The glassy modern centre melts into the industrial marina landscape, offering a contrast to the tower-ridden Old Town. The quaint wooden districts complement the peaceful parks. All those things result in a fascinating city full of sights, both famous and hidden, offering unique experiences for travellers of every ilk.
Take a look at this for an overview: Tallinn Tourist Info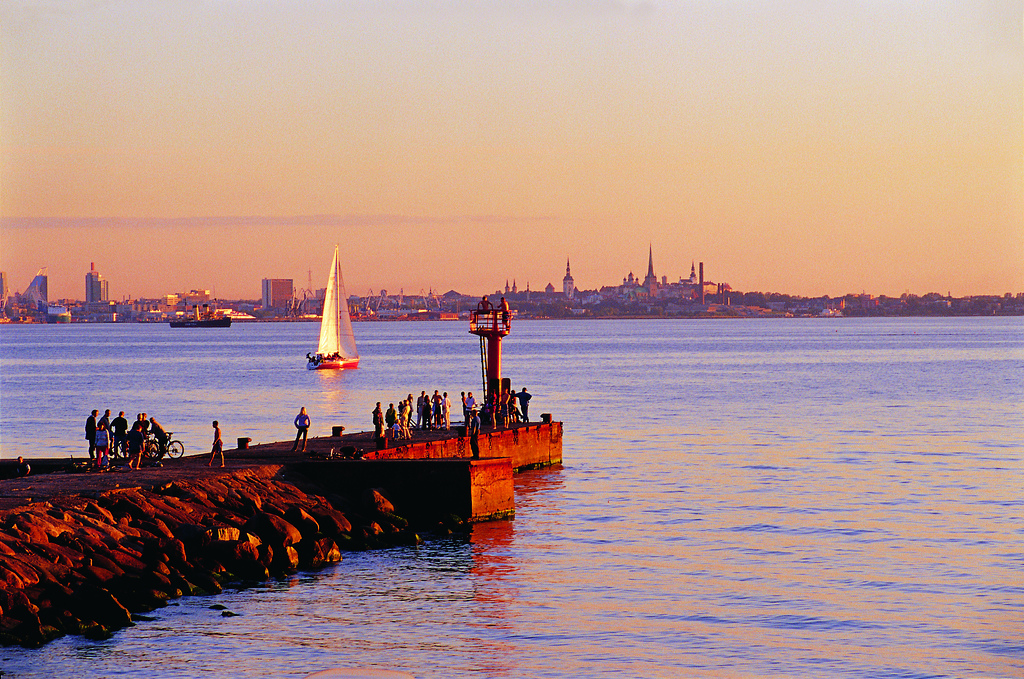 Photo credit: Toomas Tuul
Accommodation
Tallinn gets incredibly busy during the summer, especially in July and August. If you're planning to visit on those months, make sure you book your hotel well in advance. You might find a room without a reservation if you're lucky, or made out of money. Also, if you're looking for hotels, keep in mind that the ones in the Old Town are generally more expensive, with the more reasonably priced options situated outside the city walls.
Tallinn has a fair share of hostels too and backpackers will be delighted to know that staying in Tallinn doesn't have to be all that expensive. As with hotels, make sure you book in advance to avoid having to sleep under the cold starry skies.
To find hotels use this: Hotelscombined.com
And for hostels: href='http://www.hostelworld.com/search?affiliate=likealocalguide.com&search_keywords=hostels&city=Tallinn'> HostelWorld
Food
Estonian cuisine is heavily influenced by German as well as Scandinavian and Russian cuisine, so it can be difficult to pinpoint any dish as "uniquely Estonian". It pretty much boils down to meat (typically pork) and potatoes, although the people here have also taken a liking in the herring. Black bread is worshipped and its peculiar taste furiously defended.
Tallinn is quite cosmopolitan when it comes to food with most world cuisines represented to a greater or lesser degree. Be sure to avoid the tourist-trap restaurants around the Town Hall square, as you'll most likely be overcharged. You won't have to walk much further to find excellent dining experiences for any budget. Smaller cafes and restaurants with their value meals are popular among the office crowd. Cheaper joints will get you good food for 3-5 EUR.
Aed – Healthy and modern Estonian foods
Vanaema Juures – Tourist-focused, but very traditional Estonian foods
Põrgu – Excellent foods next to even better local beers.
Hell Hunt – Probably the most "Estonian" pub you'll find
Kompressor – A students' heaven with enormous incredibly tasty pancakes
St. Patrick's – Busy locals love St. Patricks for delicious daily offers, fast service and good prices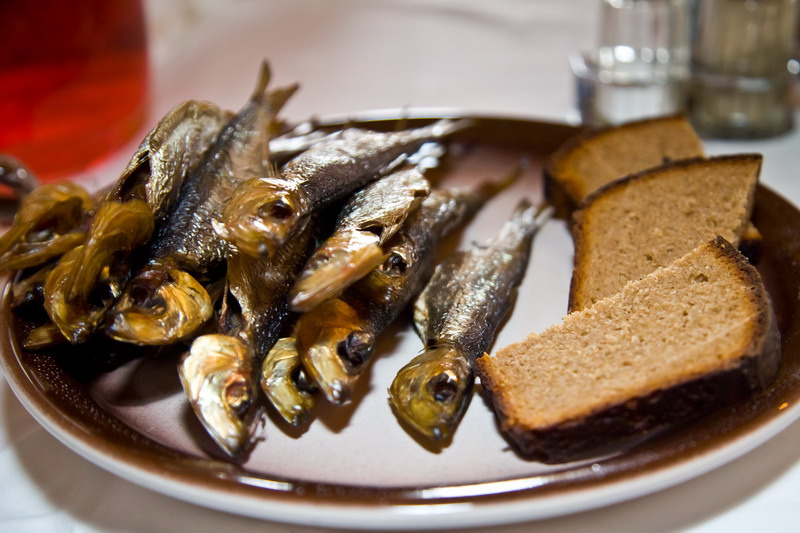 Photo credit: Visit Estonia
Drinking
While we are in no way encouraging people to take drinking as a sport, Estonia's international ranking is pretty impressive. Because of this fame, there are certain regulations you need to keep in mind.
Drinking on the streets is prohibited and while the police are generally rather reasonable, doing so can still get you a fine. Also remember that shops in Tallinn do not sell alcohol between 10 PM and 10 AM.
Despite the rapidly growing prices, going out isn't too expensive in Tallinn. Beer prices average at 2-3 EUR. In the more upclass places you're looking at 3-4 EUR and 5-7 EUR for cocktails. Finding affordable, yet fun places isn't too difficult and doesn't require you to leave the Old Town. Viru street is generally regarded as a tourist-trap and the Suur-Karja street, known as "the Bermuda triangle" for its tendency to inspire acts of casual violence, should be entered with caution.
Ranging from dodgy back-alley bars to fabulous cocktail lounges, here's everything you need to know: Like a Local: Nightlife in Tallinn
What to buy?
As with food, Estonia lacks an internationally recognizable souvenir. Matryoshkas are about as Estonian as the Stars and Stripes, and amber is mostly used to lure money out of your otherwise guarded wallet. To find something that isn't kitsch to the max will require some effort.
Handicraft is popular, and Tallinn has plenty of shops that have handmade wooden cutlery and woolen sweaters for sale. If you're visiting Tallinn in the winter (i.e. any time outside June-August), the latter might be a good idea. Organic foods are also available in selected specialty shops.
Ingli ja nööbi pood – The adorrably named angel and button shop focuses on felt and wooden handicrafts
Eesti Esindus – The "Estonian Embassy" sells actual Estonian handicrafts and since their website is only in Estonian you should know they're located at Viru 3, opened 10-20
Misu – Estonian handicrafts ranging from home decorations to jewellery and natural cosmetics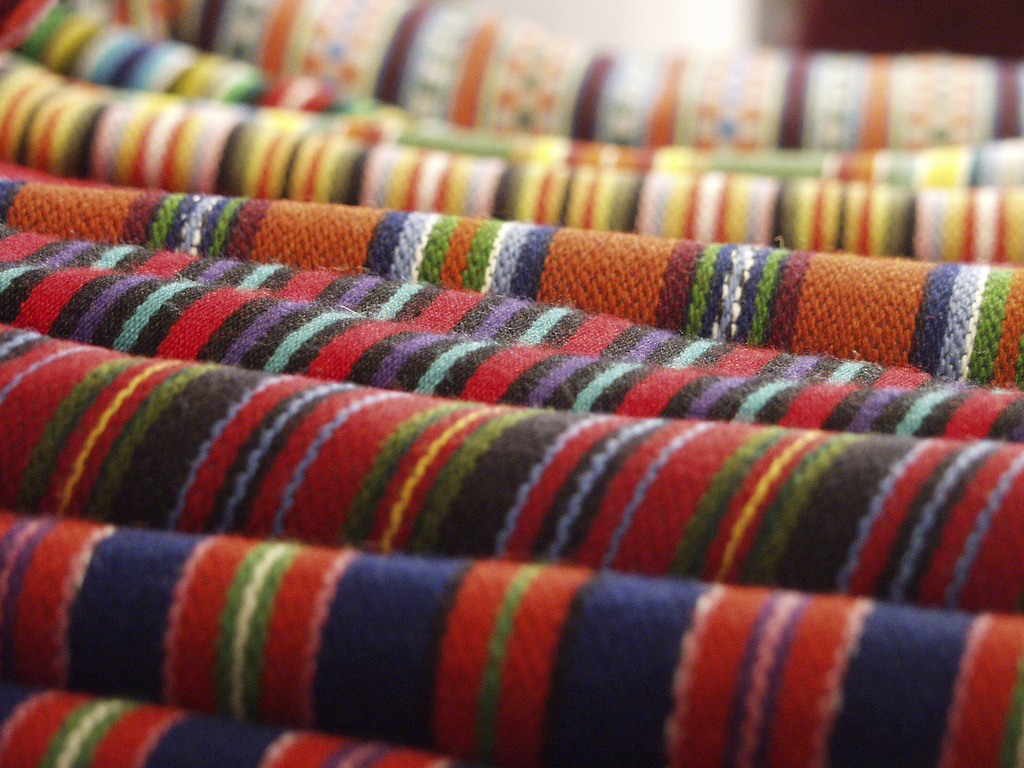 Photo credit: Annika Palvari
Events
Tallinn has a lot going on, it's just a matter of knowing where to look. Perhaps the biggest and most important event in Tallinn is the Song Festival. Taking place every five years, it sees around 24,000 people singing in the choirs to a crowd of 100,000.
Christmas is an important holiday, and there's an annual Christmas Market in Tallinn from mid-November to early January. On the opposite end of the year you'll find the Midsummer's. Don't be surprised if you find Tallinn abandoned around June 23rd, as most people will be in the countryside getting drunk and, disregarding reason and personal safety, jumping over and/or into bonfires.
Aside from these traditional events, Tallinn's always busy. Parties and concerts are aplenty and the city has plenty of funky venues catering to the more alternative crowd.
Tallinn event calendar – Events in Tallinn
Culture.ee – Events in all of Estonia